what will you be resolving for the coming year?
New Year's Resolutions... some don't like to make them as they often feel like they are just going to fall through anyway. So I say just make little ones. Easy ones that you're bound to keep that could possibly start a great new habit. Here are a few ideas to get you going to figure out what yours might be this coming 2015!
resolve to always keep your keys in the same place - get yourself an amazing spot for them... and use it!
shoes get so messy at the front door and we often get lazy about putting them in a cupboard - what about a basket? resolve to always put your shoes inside the basket for a much neater front hall
toys and 'coffee table' stuff happens, so resolve to have a spot for these items in plain sight to keep things looking neat
resolve to finally getting something up on the wall - here an inexpensive collage is started with just one photo
a neat linen closet is everyone's dream - resolve to get rid of anything you haven't used in a year and tidy things up with all your extra space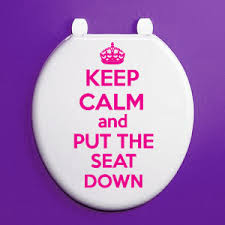 here's an easy one for men to use to make their women happy - it becomes habit with time!
be eco-friendly and buy in bulk - look how amazing your food will look too!
if it seems to be taking too long to save for a new sofa, get a new amazing throw blanket to get you through... you may like it enough that you will forget you wanted a new sofa
make it happen this year - plan to finally change the colour of your front door to make your neighbours envious
got a piano that no one uses that you just don't love any more? sell it and make space for something better! (this is mine and it's my resolution for 2015!)
Susan Abramson
key corral, keys, foyer ideas, new year, new year's resolutions organizing, a new front door, painted front door, new throw for sofa, sofa throw, large blanket on sofa, making the most of an old sofa, piano, heintzman piano, selling our piano, linen closet organizing, linen closet, keep calm and put the seat down
Comment