IDS - 2017
The Interior Design Show (IDS) is my favourite design show of the year. It caters mostly to residential and it gives great insight into what will be happening in the years to come. Prototypes and innovative design gives a glimpse into the future.
I snapped many a photo and had the privilege of seeing Jaime Hayon present on how he is inspired... he's brilliant! Check him out here.
Here are a few of my favourite things from the IDS 2017.
Wet Style - creative ideas for modern bathrooms.
Mobilia was showcasing the roaring 20s in their designs!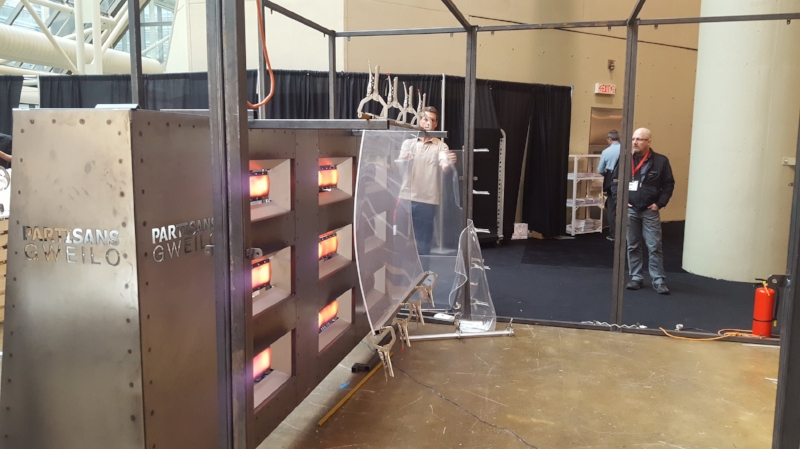 Partisans brought the factory to the show - they were melting new pieces right on sight. Known as the Gweilo collection.
Here are some of the lights made by Partisans - stunning!
Ennamorato Design - beautifully made and so smooth to the touch - this little piece retails for about $2600.
I loved the shape of this chair designed my Nina Cho.
Nero Fire design by Dimplex - electric fireplaces with opti-myst for the illusion of real fire. Still love this one!
This gorgeous rocking chair is perfect for nursing moms - made by Monte. I sat in it and I have to say, it's not only comfortable for nursing moms!
More from Monte - soft sided trundle bed and bench - so sleek for any age child... or adult?
Ella & Elliot 'cloud' rocking horse - what could be sweeter?
Arborite.com - laminate counters that are looking SO good again!
I was swooning over this concrete slab table - all made to measure and no maintenance required. By Studio 50
Premier Paints sold at Canadian Tire has a new line with great colours... here they let us do a paint by number with their paints. Fun times!
By Sugastune - these sliding doors close on their own! It's magic. ;)
Urban Barn - definitely a place to consider when looking for new pieces.
EQ3 - another great store to consider for your furniture purchases.
Innovative modern kitchen design by Aya.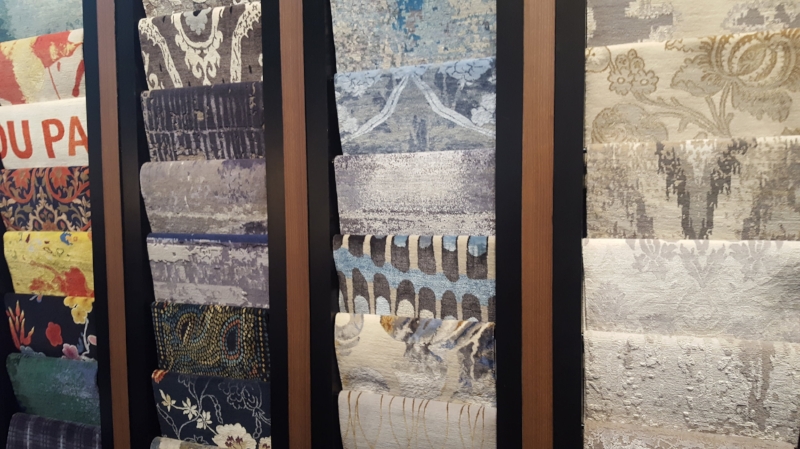 It's nice to be reminded of all the gorgeous textures and materials Weaver's Art has.
Made only from Ontario Woods, there were several creative pieces - these unique lights being one of them.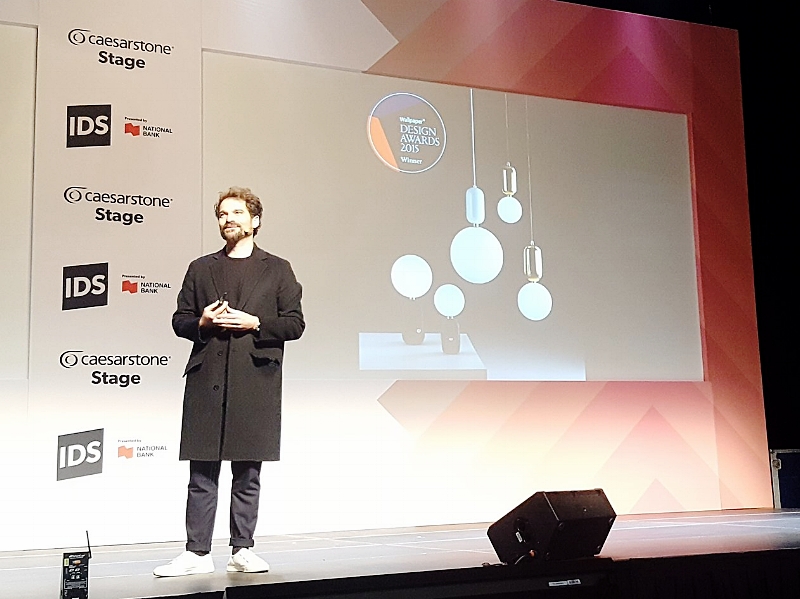 The brilliant Jaime Hayon.