adding drama to a tiny powder room
Do you have a small powder room that just seems blah? Here are some great ideas on how to make it feel like a little jewel box!
Simply paint the walls in your favourite deep colour and add a gold tap. Instant drama!
Just add wallpaper! And while you're at it, an interesting sink goes a long way too!
Since it's so small, splurging on an elaborate floor tile that you love won't break the bank.
Get creative in how you lay your tiles.
Antique looking mirrors on a full wall really pops in this space!
Just one wall behind the sink in your favourite tile, together with some hanging lights, feels right on trend.
Add wood to the ceiling for a warm touch.
Adding a wall of brick is easier than you might think. Ask me how.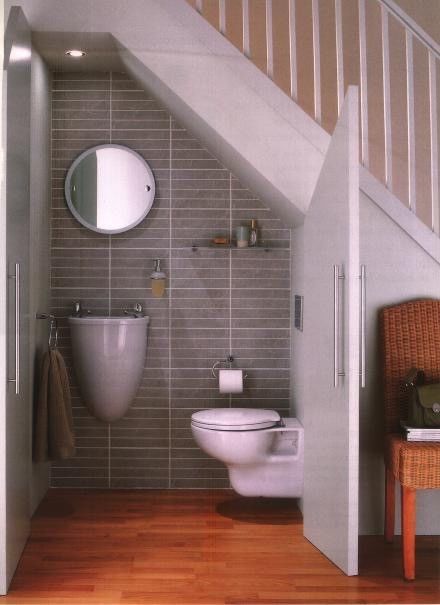 If it's under the stairs, have two doors open for real drama!
Hang oodles of art! It kind of looks nice with the dark walls too.
Add a vessel sink with loads of style!
Add a really unique mirror... and some shiplap on the walls is pretty sweet too!
Don't give your guests the chance to criticise themselves - just leave out the mirror all together! ;)
A sink made out of stone with its own backsplash says 'look at me!'.
Very inexpensive tiles, with an Ikea mirror and a cheap and cheerful light makes for drama on a dime.
If the toilet is the first thing you see, make the wall behind it sing.
A dramatic light fixture can be part of a series of beautiful things in a powder room - here it looks great coupled with a red faucet!
Be as eclectic as you like - here a vintage mirror and chandelier couples nicely with rustic wood and a marble bowl sink.
Adding wainscoting is an easy way to add richness.
I could go on forever with ideas for powder rooms. They are small but can have SO much impact if done right.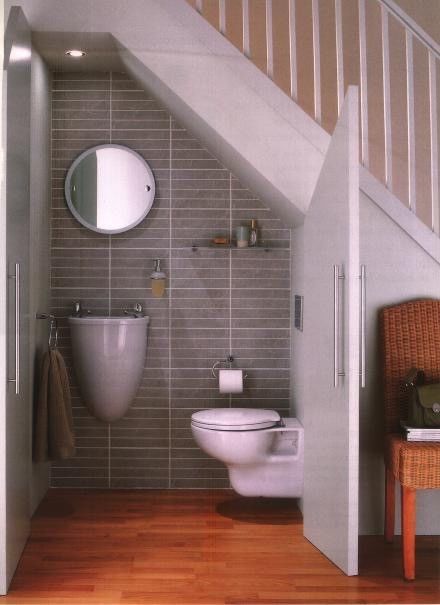 Susan Abramson
20 small powder room ideas, powder room, toilet room, single little room, bathroom, dramatic bathroom, dramatic powder room, tiny powder room, having a powder room under the stairs, dark walls powder room, wallpaper in a bathroom, wallpaper in a powder room
Comment